Fibroid Surgery in India
Plan Fibroid Surgery in India with Forerunners Healthcare Consultants
Fibroid Surgery in India is done by some of the best fertility surgeons having a huge experience and expertise in this field. We offer low cost fibroid surgery at the best hospitals across the country. Forerunners Healthcare Consultants is a medical value provider in India having an association with several prominent fertility surgeons. We help overseas patients access the facilities of best medical fraternity.
How things function at Forerunners Healthcare Consultants
Excellent panel : Forerunners Healthcare Consultants works with only the best surgeons and doctors, a prerequisite in treating any medical condition home or abroad.

Primary facilities : We assist patients in arranging medical visa, accommodation for the patient and family, meals, appointment with surgeon.

Professionalism : The benefit of Fibroid Surgery in India through the Forerunners Healthcare Consultants is that the team ensures utmost care to maintain ethics in meeting patient's medical needs.

Your Budget : Financial aspects affect medical treatments in a huge way. We offer low cost Fibroid Surgery at the top hospitals in the world within your budget.

Other vital services : We also take care of quick visa letter, health diet as advised by your attending surgeon, to and fro airport travel, vacation tour, etc
Overview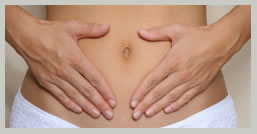 Among the most common tumors in women of childbearing age are uterine fibroids. Three out of four women will develop uterine fibroids during their lives. These noncancerous growths of the uterus are often harmless. Fibroids are also called uterine fibroids, uterine tumors, leiomyomata (singular – leiomyoma) and myomas or myomata (singular – myoma).
What is a Fibroid?
A fibroid is a growth that is made out of tissue. This tissue will generally form a tumor, and will have to be removed in order to avoid forming cancer. Fibroids are the most common growths in a woman's reproductive system. Many women with fibroids have no symptoms at all, while others have symptoms ranging from heavy bleeding and pain to incontinence or infertility.
Types of Fibroid
There are different kinds of fibroid on uterus and mostly they are identified depending with where they are located in the uterus. There are three primary types of fibroid tumors:
Intramural
Submucosal
Subserosal
A woman may have one or all of these types of fibroids. It is common for a woman to have multiple fibroid tumors and it may be difficult to understand which fibroid is causing your symptoms.
Causes of Fibroid
No one knows for sure what causes fibroids. Researchers have some theories, but most likely, fibroids are the result of many factors interacting with each other. These factors could be;

Genetic alterations
Hormones like estrogen and progesterone
Other chemicals such as insulin-like growth factor, may affect fibroid growth.
Symptoms of Fibroid
Some of the common symptoms are:
severe bleeding while menstruating or bleeding between periods,
menstruating for more number of days,
pain in the pelvic region,
frequent urination or involuntary loss of urine,
constipation,
backache or pain in the legs and
tiredness due to the blood loss.
The most common symptom is prolonged and heavy bleeding during menstruation. Tell your doctor if you have sudden, unexplained severe vaginal bleeding or sharp pelvic pain.
Diagnosis for Fibroid
When fibroids are large enough to cause symptoms, your doctor can detect it through pelvic examination. Even if there are no symptoms, your doctor can easily detect it as the fibroids bulges out from your lower abdomen. To confirm you have fibroids the other diagnostic methods used by doctors are ultrasound scan, hysteroscopic examination, laparoscopic examination, MRI or CT scans.
Magnetic Resonance Imaging (MRI)
X-rays
Cat Scan (CT)

These Follow-up tests can provide more information, such as the type, size, and location of the fibroid and any affect on your uterus or surrounding organs.
Preparing for Fibroid Surgery
Understanding the process and your role in preparing for your fibroid surgery will help you recover more quickly and have fewer problems.
Physical examination.
Discuss any medications you are taking and should stop taking
Arrange for potential blood replacement, including donating your own blood, medical interventions and other treatments.
If overweight, loose weigh.
Stop taking aspirin or anti-inflammatory medications.
Stop smoking.
Have any tooth, gum, bladder or bowel problems get then treated before surgery.
Eat a balanced diet, supplemented by a daily multivitamin with iron.
Arrange with someone who can take you home from hospital.
Do not drink or eat anything within 24 hrs of the surgery.
Begin with a light meal.
Take your pain medicine as directed.
Post Operative Care after Fibroid Surgery
Full recovery will take about 2-4 weeks. When you return home, do the following to help ensure a smooth recovery:
Follow your doctor's instructions.
Wear sanitary pads or napkins to absorb blood. The first menstruation after the procedure may be heavier than normal.
Try to walk often. This will decrease the risk of blood clots.
Take medicines as prescribed by your doctor.
Bath or shower as normal. Gently wash the incision area with mild soap.
Ask your doctor when you will be able to:


Return to work and drive
Resume sexual activity
Resume strenuous activity (You may need to wait 2-6 weeks.)
Recovering after Fibroid Surgery
Full recovery from an open surgery takes 4 to 6 weeks, while for a laparoscopic uterine fibroids, recovery time is typically about 2 to 4 weeks. After surgery, use sanitary pads, not tampons, for bleeding, get moving as soon as possible to prevent blood clots and take pain medication as directed by your physician. Patients should get plenty of rest, avoid heavy lifting for 6 weeks, and avoid sexual intercourse until the doctor says it's okay. Contact your doctor if your pain worsens or you develop a fever, nausea, vomiting or heavy bleeding.
Advanced Treatment Options for Fibroid Surgery
Other treatments for fibroids exist and are supported by small studies. These treatments include myolysis (destruction of fibroid tissue using heat or cold) and laparoscopic uterine artery ligation (tying off the main blood supply to the uterus to shrink the fibroid). These treatments are not widely performed and it is best to speak directly with a doctor about the details of their availability and safety.
Fibroid Surgery in India
Medical tourism offers low cost Fibroid surgery in India for International patients. 1000's of female patients come to India for their Fibroid Surgery under some of the best fertility surgeons who have huge experience and expertise in this field. When compared, cost of fibroid surgery in India is 30-40% less than any other medical tourism country in the world without any question on the quality that is also maintained. Fibroid Surgery in India is provided at best hospitals at low cost by interdisciplinary teams of specialists and delivers top-quality surgery combined with an active commitment to personalized care in an ambience of comfort and convenience. The various benefits of fibroid surgery in India are not just limited to medical treatment, in fact latest medical facilities combined with Indian hospitality ensure that your journey to India is hassle free.
Fibroid Surgery in India is available in the following cities:
| | | |
| --- | --- | --- |
| Mumbai | Hyderabad | Goa |
| Bangalore | Nagpur | Kerala |
| Delhi | Pune | Jaipur |
| Chennai | Gurgaon | Chandigarh |
Cost of Fibroid Surgery in India
The cost of fibroid surgery in India is much less when it is compared with the other western countries. Below table gives a generalized idea about the cost difference between India and United States:

Medical Treatment

Procedure Cost (US$)

United States

India

Hysterectomy

42,000

3,300

Myomectomy

42,000

3,600

Uterine Artery Embolization

48,000

3,300



Our International Patient videos

fibroid surgery India, cost fibroid surgery India, low cost fibroid surgery India, fibroid surgery benefits India, fibroid surgery overview, fibroid surgery post operative care, fibroid causes, fibroid symptoms, fibroid types, advance fibroid treatment India